PRESS RELEASE: Elon Musk Is Right About George Soros – & Not Anti-Semitic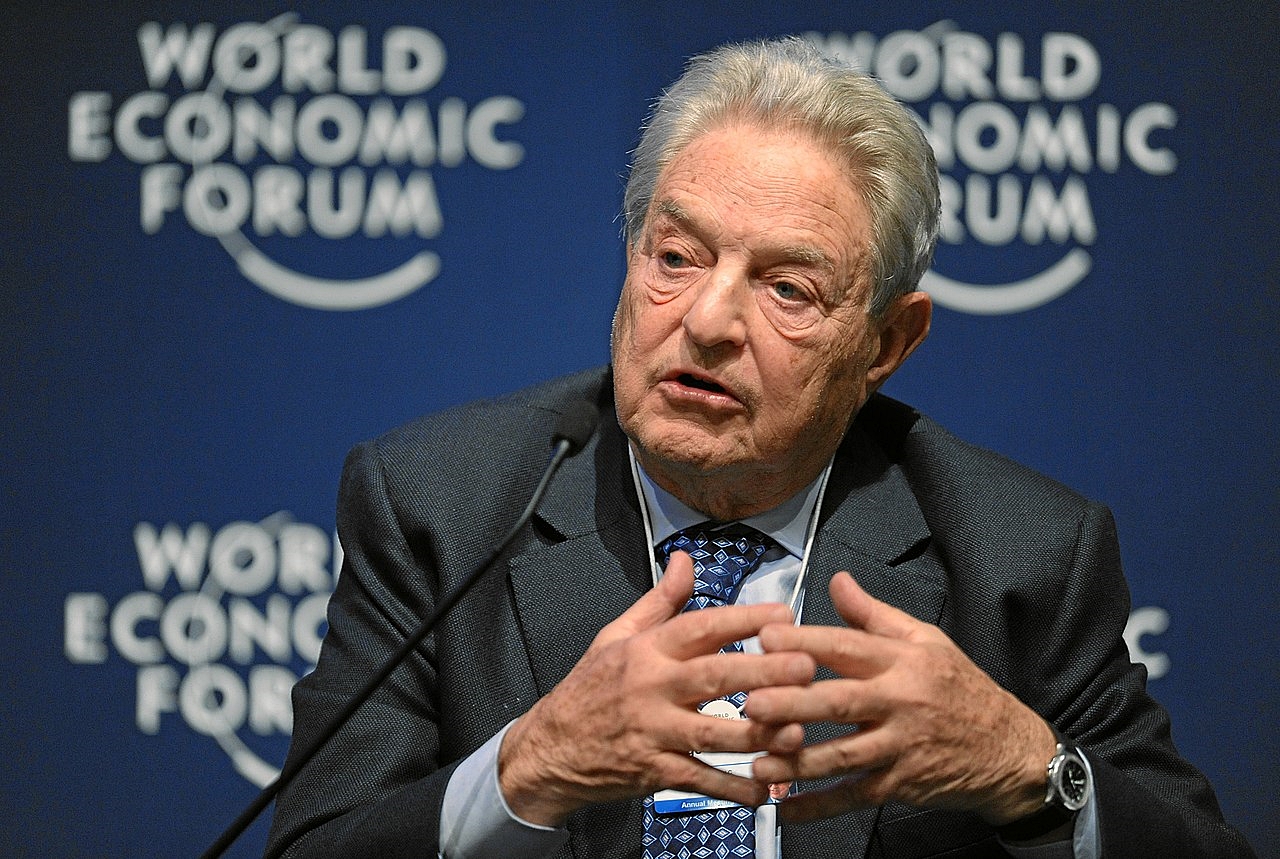 George Soros. Photo: Michael Wuertenberg. CC 2.0
5/22/2023, 3:31:55 PM
Elon Musk has been accused of anti-Semitism because of his criticism and mockery of George Soros. Mr. Soros is Jewish; Mr. Musk isn't. But Mr. Musk stands falsely accused. Mr. Soros is an active participant in politics, and his Jewishness shouldn't shield him from criticism.
Further, no single person has done more to damage Israel's standing in the world, especially among so-called progressives, than George Soros. His financial support has multiplied the influence of the two major organizations that have done the most to shift the left-wing paradigm against Israel.
One of them is Human Rights Watch, which was founded by publisher and human-rights advocate Robert Bernstein (1923-2019). For years HRW critiqued the denial of human rights by all countries based on two criteria: the seriousness of the violations in any particular nation, and the inability of the nation's citizens to protest and remedy such violations. But in 1993 Kenneth Roth became executive director and turned HRW into an organization that specialized in demonizing Israel.
By 2009 the Israel bashing had become so severe that Bernstein wrote: "As the founder of Human Rights Watch, its active chairman for 20 years and now founding chairman emeritus, I must do something that I never anticipated: I must publicly join the group's critics. Human Rights Watch had as its original mission to pry open closed societies, advocate basic freedoms and support dissenters. But recently it has been issuing reports on the Israeli-Arab conflict that are helping those who wish to turn Israel into a pariah state."
Mr. Roth has deployed "human rights" as a weapon against Israel. His organization's one-sided reports were used to justify selective condemnation of Israel by the United Nations and its divisions. They were circulated on university campuses around the world. Despite their obvious anti-Israel bias, supporters pointed to Mr. Roth's Jewish heritage to lend credibility to his anti-Israel accusations.
"Here is an organization created by the goodwill of the free world to fight violations of human rights, which has become a tool in the hands of dictatorial regimes to fight against democracies," observed Natan Sharansky, the former Soviet dissident and Israeli Knesset member, in 2009. "It is time to call a spade a spade. The real activity of this organization today is a far cry from what it was set up 30 years ago to do: throw light in dark places where there is really no other way to find out what is happening regarding human rights."
In 2010 Mr. Soros said he planned to give $100 million, "the largest gift by far that Human Rights Watch has ever received," the New York Times reported. The paper quoted Mr. Soros: "Every Wednesday morning at 8 o'clock, a group at Human Rights Watch got together and discussed issues with the managers," he said. "I was an active participant in that group, and human rights remains an important element of my foundation's current activities."
The other organization is J Street. Despite its claim to be a progressive pro-Israel and pro-Palestinian organization, J Street has done much to turn most progressive and some liberal Democrats—including members of Congress, academics and media figures—against Israel. Last year Haaretz reported that Mr. Soros contributed $1 million to J Street's super PAC, "20 times larger than any previous donation J Street Action Fund received."
I'm not the only Jewish American to criticize Mr. Soros. In a January article for the Jewish News Service, Farley Weiss, a former president of the National Council of Young Israel, wrote: "Soros's defenders try to shut down criticism of the billionaire by claiming it is antisemitic because Soros himself is Jewish. But no one has financed more destructive attacks on Israel and the American Jewish community than Soros."
Mr. Soros also has had a pernicious influence on American domestic issues, such as funding leftist candidates for district attorney, who have politicized law enforcement. Unlike Mr. Musk, I haven't compared Mr. Soros to Magneto, a Marvel supervillain who, like Mr. Soros, survived the Holocaust. I wouldn't make that comparison because I had never heard of Magneto. But I agree with Mr. Musk that Mr. Soros's acts contribute to fraying the "fabric of civilization." And Mr. Musk has shown no hostility toward Israel or the Jewish people.
Some right-wing anti-Semites have focused on Mr. Soros in promoting anti-Semitic conspiracy theories about "the Jews" controlling the world. Critics of Mr. Soros should join supporters in condemning such misuse of his Jewish heritage. But this misuse shouldn't deter legitimate criticism of the malign influence Mr. Soros has on the world—irrespective of his being Jewish.